Short-Term Business Loans
A short-term business loan can help companies grow their revenue and maintain a healthy cash flow. Indeed, it lets professionals find the capital they need to finance their business but has a short term, which means it offers betters interest rates than traditional loans. Blursoft connects qualifying start-ups and small businesses to the best lenders to help them maintain a stable cash flow while actively working to increase sales and revenue.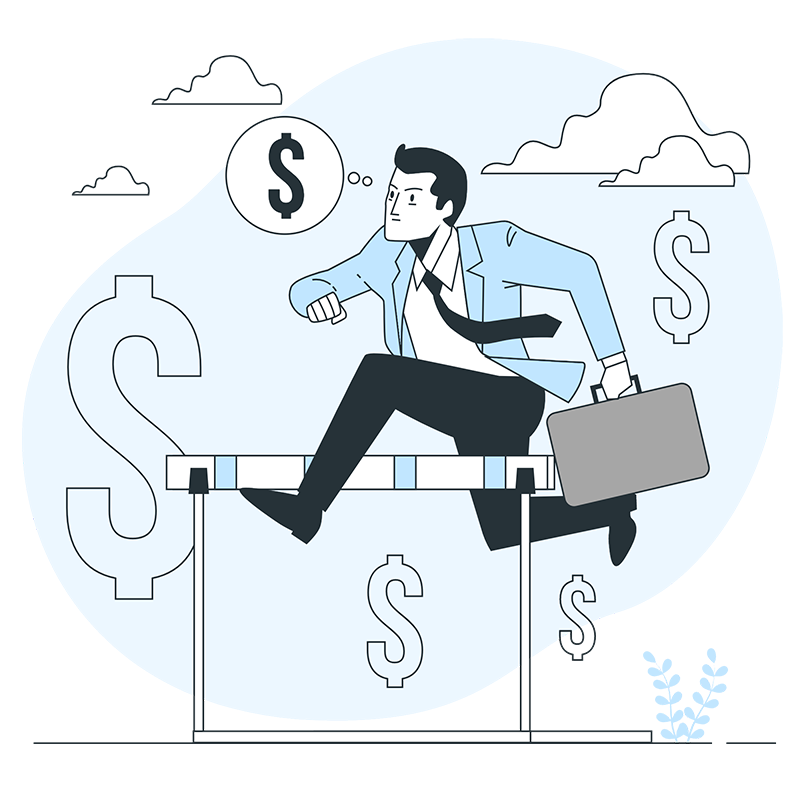 The Benefits of a Short-Term Business Loan at Blursoft
If you've ever had a major unexpected expense, such as an equipment breakdown or storm damage, you know how difficult it is to get the funding fast. Traditional financing can leave you waiting for days or even weeks before your application is approved. Blursoft's short-term business loan solution has an average response time of 24 hours. You don't need to stress about not having enough cash on hand when something goes wrong.
A short-term business loan is the answer for any company that needs cash fast and doesn't want to wait around while their bank makes up its mind about whether they qualify for a loan or not. At Blursoft, we approve most applications within 24 hours and fund loans fast after approval so your business can keep moving forward without missing steps because of a lack of capital.
Funding that Grows with Your Business
As your business grows, you may find that your financing needs are changing. You are no longer locked into the limits of what you originally borrowed for a short-term business loan from Blursoft's lending partners. As revenue increases and credit lines grow, so does borrowing ability with up to $200k available without any collateral needed.
Blursoft offers a quick and straightforward way to get approved for a short-term business loan. You can apply in minutes without long forms or extensive paperwork. Loans are often approved within 24 hours, and you have 24 months to pay back the total balance. Additionally, there is no set monthly payment amount. Instead, you decide how much you wish to pay each month. You can even make extra payments when you have more funds available and less during months when money's tight.
Small businesses and start-ups are often overlooked by banks, which have strict requirements for borrowing. However, Blursoft's short-term business loan is the perfect solution to this problem. We offer a loan solution that can be accessed quickly and without security-meaning you'll save money on your cash flow needs while still having access to funds when you need it.
Our rates are often lower than traditional financial institutions, which means that not only do we offer business owners an alternative way around traditional banking systems but also help them keep their budget in shape.
How a Short-Term Business Loan Works with Blursoft
Qualifying for a Short-Term Small Business Loan
Blursoft offers short-term business loans for any qualifying company, including start-ups, small businesses, and established brands looking to expand without going through traditional financing options. The company must have four months of operation and a minimum monthly revenue of $10k. Lastly, a 500 or better credit score is required.
What if Your Business Doesn't Meet These Requirements?
Blursoft offers a variety of financing options that might work better for your company. For example, if you're an entrepreneur with little overhead, non-credit check Uber and Entrepreneur loans are available to cover small purchases up to $1.5k in value at zero percent interest.