A business line of credit helps companies grow their revenue and maintain a healthy cash flow. Blursoft offers lines of credit specifically designed for small businesses and professionals as an alternative to conventional bank loans that can be challenging to qualify for and come with strict rules. With a business line of credit, companies can access capital at competitive rates to grow while still preserving a stable cash flow.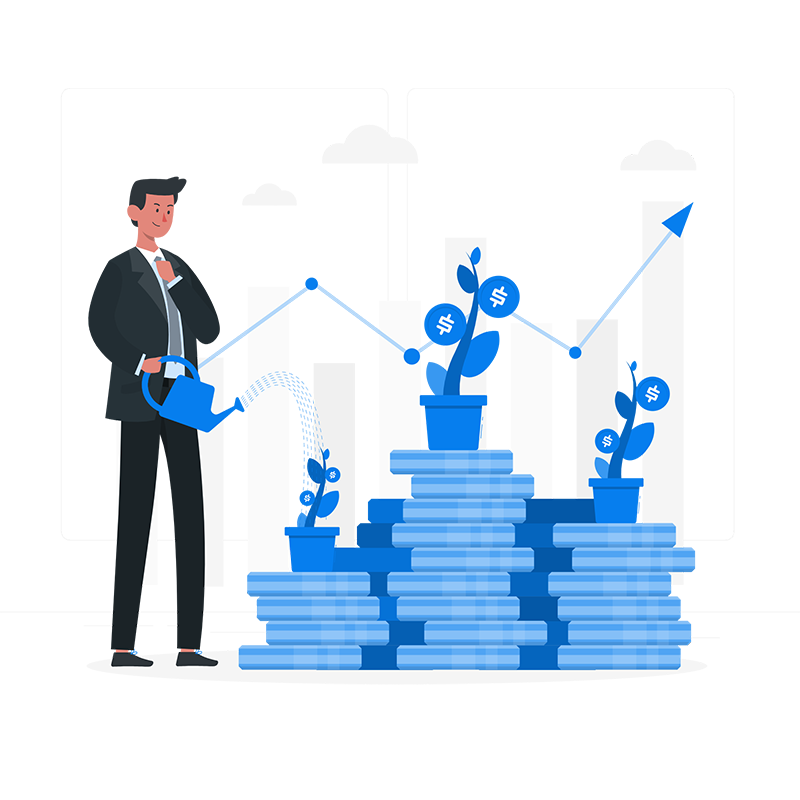 What are the Advantages of Blursoft's Business Line of Credit?
Small businesses often need capital to grow. Whether your delivery truck needs repairs or you have found a new tool that will streamline your business, you might need access to funds quickly for various purposes. However, banks take a long time to approve loans and frequently charge high interest rates.
As an alternative, Blursoft offers you the opportunity to get fast funding from our lending partners instead of waiting for banks or other financial institutions. We will quickly assess your business and provide you with the funds you need within 24 hours for most applicants.
2. Easy to Set-Up and Use
If you've ever applied for a conventional business line of credit, then you know how much time it takes to fill out forms and wait for approval! Blursoft offers an alternative that is faster than traditional banks and lenders. You can get approved in just a few minutes without having to submit a long application or to fax any paperwork.
With our business line of credit service, we will give your company a line of credit with no collateral or long-term commitments required. You can just pay us back in 24 months along with any applicable fees.
The traditional banking system is not always available to small businesses. Indeed, banks are often reluctant to lend money and charge high interest rates for the privilege. Blursoft's business line of credit service offers an alternative solution for small businesses operating for at least four months but which lacks the collateral required by banks.
We offer a line of credit that can be accessed quickly without any security and no personal guarantee needed, which means we provide more freedom than other financial institutions do. Our low rates mean you save money on your cash flow needs while still having access to capital when you need it most.
4. Increase the Line as Your Business Grows
As your business grows, your financing needs will probably change. Fortunately, you're not locked into your original borrowing limit. As your revenue increases, your credit line can go up, too! Most companies can borrow as much as $250,000 with a business line of credit from Blursoft.
How does a Business Line of Credit Work with Blursoft?
Qualifying for a Business Line of Credit at Blursoft
To qualify for a business line of credit at Blursoft, you must meet some specific requirements. The type of company doesn't matter as long as it has been in operation for four months before applying and meets the other sales conditions like a minimum monthly revenue of $10k per month. Additionally, business credit lines will be given to companies that are established and have a history of payments, meaning customers with good personal credit histories may also qualify for a business line of credit.
What if Your Start-Up Doesn't Meet These Requirements?
Blursoft offers other financing options that might be more beneficial to your company. If you are an entrepreneur with little overhead, you may qualify for a no credit check Uber and Entrepreneur loan with zero interest for up to $1,500 to cover small purchases. Another option is to apply for a small business loan for bad credit at Blursoft.